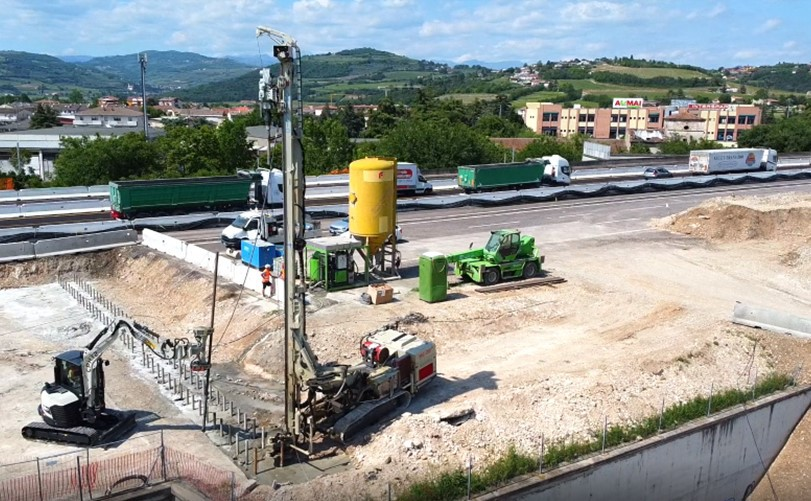 MC 22 & CPH Verona Italy
Watch the Comacchio MC 22 at work in Verona on the motorway A4 – cosntruction of a new overpass for the High Speed / High Capacità railway Milan – Verona.
Installation of micropiles with Comacchio MC 22 and 4 m long self-drilling hollow bars Sirive S90. The handling of the hollow bars is made possibile thanks to the CPH handling unit.